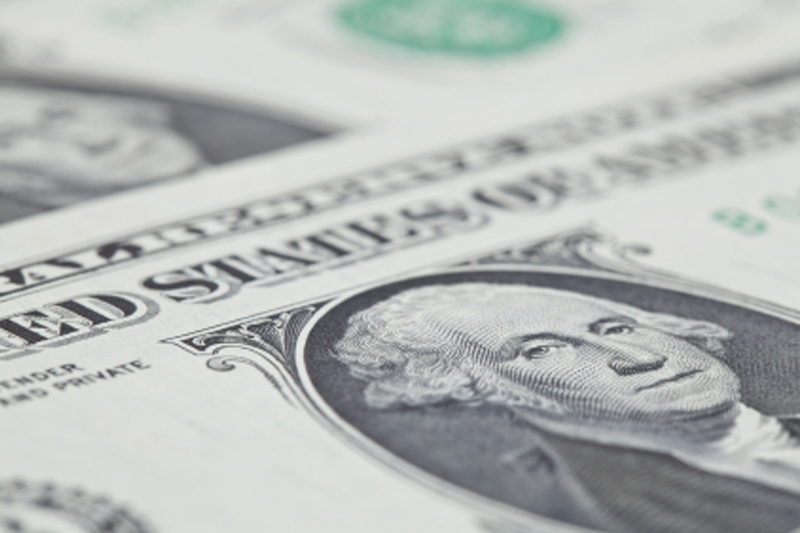 Dollar pulls away from session highs but U.S. data still supports
Investing.com – The dollar trimmed gains against other major counterparts on Friday, but the greenback remained within close distance of a 10-week high after data showed that the U.S. unemployment rate declined and wages rose more than anticipated last month, although employment unexpectedly fell.
Optimism over the strength of the economy was intact after the release of a mixed U.S. employment report on Friday, as markets seemed to solely focus on encouraging wage growth.
The increase in wages is being closely monitored by the Federal Reserve for evidence of diminishing slack in the labor market and upward pressure on inflation.
The data seemed to support expectations for a December rate hike by the Fed, which has been boosting the U.S. dollar in recent sessions.
The dollar was also broadly supported by hopes for an upcoming tax overhaul after the U.S. House of Representatives on Thursday approved a 2018 spending bill, which was seen as an important step to advance an eventual tax reform plan.
EUR/USD edged up 0.14% to 1.1727, easing off a seven-week low of 1.1670, as political tensions seemed to slightly ease in Spain after the government apologized Friday for the violent police crackdown that followed Catalonia's independence referendum.
The apology came a day after the Spanish Constitutional Court ordered the regional parliament of Catalonia to close on Monday, raising doubts over whether the region will be able to declare independence.
GBP/USD dropped 0.50% to trade at a four-week low of 1.3089 amid growing concerns over a possible leadership battle in the UK following threats by a former Conservative Party chairman claiming the support of 30 lawmakers to topple British Prime Minister Theresa May.
The yen and the Swiss franc trimmed losses but remained under pressure, with USD/JPY up 0.22% to 113.04 and with USD/CHF adding 0.13% to 0.9798.
The Australian and New Zealand dollars were still weaker, with AUD/USD down 0.55% at 0.7754 and with NZD/USD retreating 0.45% to 0.7083.
Meanwhile, USD/CAD edged down 0.14% to 1.2547, pulling away from a five-week high of 1.2595 hit earlier in the day after Statistics Canada said the number of employed people increased by 10,000 in September, confounding expectations for a rise of 14,500.
The unemployment rate remained unchanged at 6.2% last month, compared to expectations for an uptick to 6.3%.
The U.S. dollar index, which measures the greenback's strength against a trade-weighted basket of six major currencies, was steady at 93.72 by 10:50 a.m. ET (14:50 GMT), just off a 10-week high of 94.09 hit earlier.
sponsoredArticle = 'div-gpt-ad-1466339494851-0';