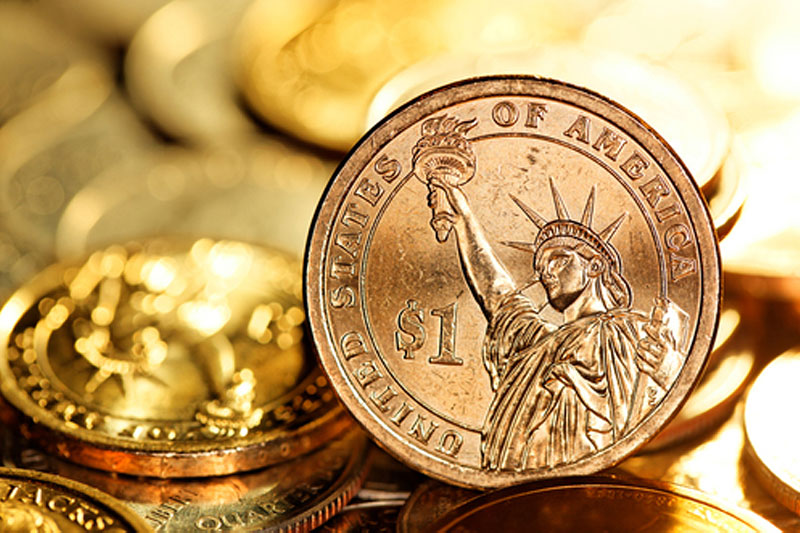 Dollar broadly supported before NFP release, U.S. optimism supports
Investing.com – The dollar was hovering at seven-week highs against other major counterparts on Friday, as optimism over the outlook for the U.S. economy continued to dominate ahead investors of a key U.S. employment report due later in the day.
Investors' confidence in the U.S. economy was boosted after the Department of Labor reported on Thursday that initial jobless claims fell more than expected to 260,000 last week.
Additional reports showed that the U.S. trade deficit narrowed in August, as exports climbed to a two-and-a-half year high, while factory orders increased more than analysts had projected.
The dollar also strengthened after the U.S. House of Representatives approved a 2018 spending bill, which was seen as an important step to advance an eventual tax reform plan.
Hopes for higher U.S. interest rates also boosted the greenback after Philadelphia Federal Reserve Bank President Patrick Harker said on Thursday that he is still planning on one more rate hike this year and three next year.
Market participants were looking ahead to the monthly U.S. nonfarm payrolls report due later Friday, for further indications on the strength of the job market.
EUR/USD eased 0.09% to 1.1699, its lowest since August 17, as political tensions in Spain continued to weigh.
On Thursday, Spain's constitutional court moved to prevent the Catalan government from making a declaration of independence by suspending the regional parliament session in which the results of Sunday's referendum were due to be discussed.
The court warned that any session carried out in defiance of its ban would be "null."
GBP/USD slipped 0.27% to trade at a four-week low of 1.3086 amid concerns over a possible leadership battle in the UK following threats by a former Conservative Party chairman claiming the support of 30 lawmakers to topple British Prime Minister Theresa May.
The yen and the Swiss franc were weaker, with USD/JPY adding 0.14% to 112.97 and with USD/CHF edging 0.13% higher to 0.9797.
Elsewhere, the Canadian dollar was also lower, with USD/CAD up 0.13% at 1.2582, the pair's highest since August 31.
Investors were eyeing Canada's monthly employment report, set to be released later Friday.
The U.S. dollar index, which measures the greenback's strength against a trade-weighted basket of six major currencies, was up 0.12% at 93.88 by 02:20 a.m. ET (06:20 GMT), its highest since August 17.
sponsoredArticle = 'div-gpt-ad-1466339494851-0';