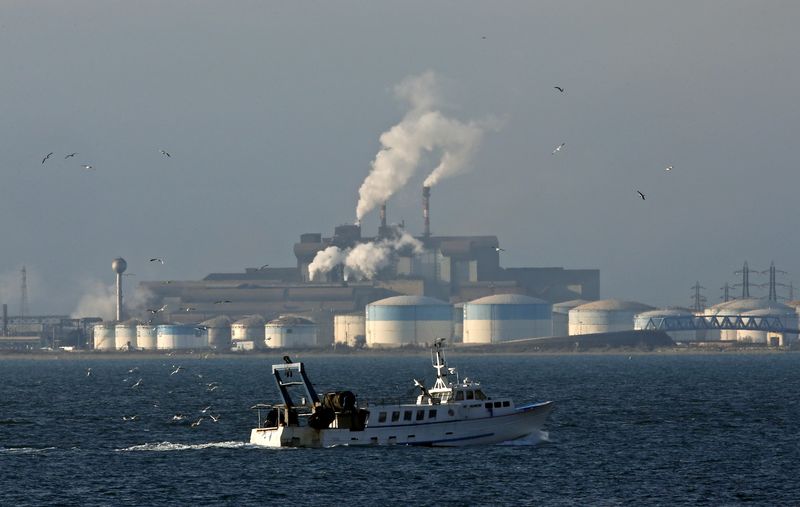 © Reuters. Crude jumps in Asia
Investing.com – Crude oil prices soared in Asia on Monday as tension in between Baghdad and the Kurdish Regional Government in Iraq's Kirkuk went up a notch with troops sent to the oil-rich city and investors mulled the impact on trade as President Donald Trump moved to try and decertify a nuclear deal with Iran at the end of last week.
U.S. West Texas Intermediate (WTI) crude futures jumped 0.89% to $51.91 a barrel, while Brent crude futures, the benchmark for oil prices outside the U.S., soared 1.22% to $57.88 a barrel.
Iraqi forces took control of "vast areas" in Kirkuk without opposition from Kurdish Peshmerga, state TV said on Monday. The announcement came after reports that Iraqi forces began moving at around midnight toward an important airbase and oilfields located west of the city. Iraqi Prime Minister Haider al-Abadi gave orders to the security forces "to impose security in Kirkuk in cooperation with the population and the Peshmerga."
Overnight, crude oil prices settled at a two-week high on Friday, as geopolitical uncertainty in the Middle East raised the threat of supply disruptions, particularly in the wake of U.S. President Donald Trump's refusal to certify Iran's compliance with the nuclear deal.
As was expected, Trump on Friday decided against certifying the 2015 Iran nuclear agreement, raising the risk of doing business in the oil-rich Middle Eastern nation.
The Persian nation is an OPEC member and key Middle Eastern oil producer. Meanwhile, investors monitored ongoing unrest in Iraq following an independence referendum in Iraq's Kurdistan region last month that threatens to disrupt the operation of a pipeline that carries 500,000-600,000 barrels of crude per day.
Signs of bullish Chinese demand as well as falling stockpiles in the U.S. added to the upbeat mood.
Despite the bullish signals, analysts warned that the Organization of the Petroleum Exporting Countries needed to extend its agreement to reduce oil output beyond its current March 2018 expiry date in order to rebalance the market.
The original deal, struck nearly a year ago between OPEC and 10 other non-OPEC countries led by Russia, was to cut production by 1.8 million barrels a day for six months. The agreement was extended in May of this year for a period of nine months until March 2018 in a bid to reduce global oil inventories and support oil prices.
The cartel's next meeting is set for November 30 in Vienna.
sponsoredArticle = 'div-gpt-ad-1466339494851-0';